Auto Post Discord Publish the songs to your Discord server
Auto Post Discord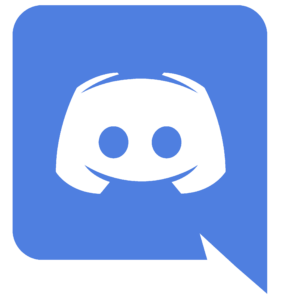 Discord is a very popular chat and messaging system that is used extensively by gamers, but many radio stations use it to keep in touch with their listeners.
And for those that do, we've got a power tool that you need to have!
With our Discord Bot service, you can now stream your radio station AND post all of your radio stations songs directly to your Discord server!
That's right, you can let all of your Discord members to know exactly what songs are playing and they will get notified in your channel.
Why not create a #NowPlaying Discord channel?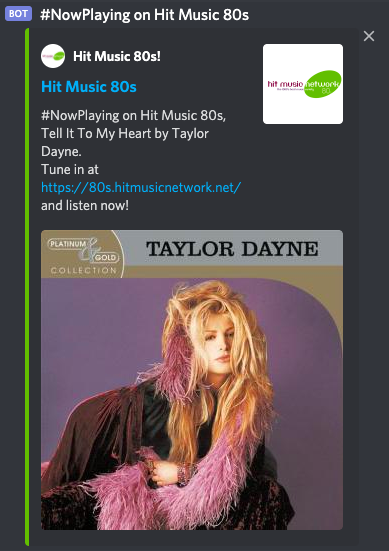 You can also use this service to post timed or scheduled posts to your Discord server.
Not using Discord? You can create a Discord server in just a few moments and it's free of charge. Then invite your listeners and keep in touch with them via chat and make use of our Discord Bot service to stream your radio station AND send song information, cover art and scheduled posts to let them know what songs and shows are playing on your station!
Want to see what it sounds and looks like? Check out our demo Hit Music 80's Discord server here and join the #NowPlaying channel to hear and see it in action.
The service is fully configurable via our custom control panel where you can set the audio stream and update it, configure the posting frequency, configure how the posts will look and schedule up to 20 timed posts for your radio shows with images (along with posting all your songs to Discord).
THIS SERVICE IS NO LONGER AVAILABLE