Frankie Klassic - The King Of House NYC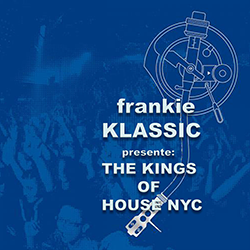 "The Kings Of House NYC" est un mix d'une heure pour vous faire vibrer au son du Nu disco Garage UK et de la House music.
Dj frankie klassic est né en 1994, le mixage a commencé pour lui au début des années 90, il a fondé ensuite une agence de formation de DJ sur Paris. Frankie a eté Media-controlisé jusqu'à l'arrivée en club des boys-bands. Par la suite, il a pris sa retraite en temps que DJ classé. Il a continué à mixer dans certaines boîtes de nuit pour présenter son travail aux différents patrons d'établissements et leurs clientèles qui appréciaient son savoir-faire.......
En savoir plus : https://www.location-webradio-streaming.com/pad-webradio-podcast-emission-dj
Sunday, February 2, 2020